FRANCA BERTOLI – Artistic Biography
Testo originale Italiano in fondo alla pagina.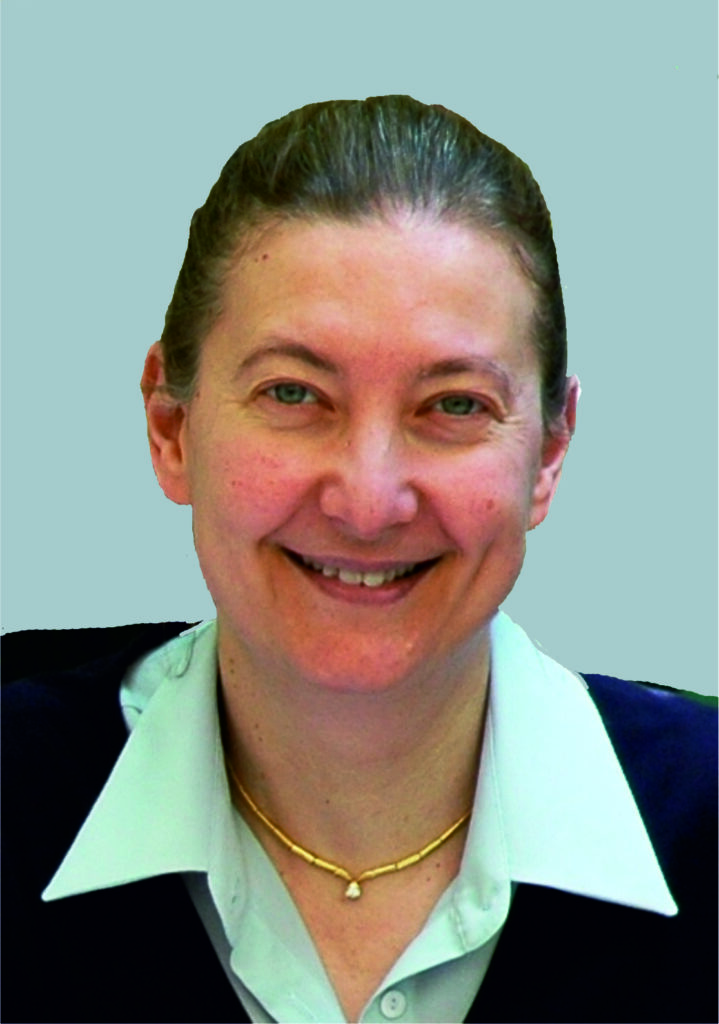 Graduated with honours from the Conservatory of Udine under the guidance of Ugo Cividino, Franca continued her studies in Trieste and Salzburg with Carlo Zecchi, in Vienna with Walter Panhofer and in Lyon with Peter Feuchtwanger, Jacques Chapuis and Edith Picht Axenfeld.
In parallel with an intense series of solo performances, Franca dedicated herself to working with a variety of chamber groups and in particular since 1980 using two pianos with Ugo Cividino. In this context she has been a guest at numerous international festivals, concerts and cultural organisations throughout Europe including: piano festival "la Roque d'Anthéron" in Wimbledon (London), Conservatoire Superieure de Musique in Lyon, the Zagabria Music Festival, the Music Academy in Oslo, the Salamanca Conservatory, the Hoschschulen in Graz, Linz, Salzburg and Vienna, the Gulbenkian Foundation in Lisbon, Matinée Musicali in Palermo, ORF (Radio Austria) in a live concert for two pianos and Radio TV Croatia (two concerts retransmitted in their entirety at a distance of a few hours as well as a concert on TV).
In 1988 the duo recorded a CD in Hanover of selections by Brahams, Martinu and J Françaix, the first international recording of the latter two composers. As part of the duo she performed on a CD of J.S. Bach with the Piccola Accademia orchestra playing a concert in D Minor for two pianos. Subsequently she recorded the entire works of F Gaubert for flute and piano together with Claudio Montafia.
She regularly takes part in activities to perfect her skills in Austria, France, Spain, Italy and several Eastern European countries. In recent years, together with Ugo Cividino, he had the opportunity to teach a masterclass and play concerts at the University of Houston in Texas, both in piano duo and in piano quintet. She is currently working on a new CD for two pianos with music by Saint Saint-Saėns, Grieg and Brahms.
She is passionately involved in implementing the music teaching methods of Edgar Willems after having completed a Willems Diploma in Professional Didactics. Since 1989 entrusted by the Federation Internationale Willems®, Franca Bertoli and her husband Ugo are in charge of the preparation of new teachers towards the Willems® Pedagogic Diploma and of the Willems® Certificate both in Italy as well as in Austria and Slovenija.
In the 2011 she won the International chamber Music Competition "Cameristi dell'Alpe Adria" together with Erzsébet Zsuzsanna Hutàs at the violin and Luca Cividino at cello.
After having previously taught at the Conservatorio Buzzolla in Adria, since 1983 she holds the principal piano chair at the Conservatorio "J. Tomadini" in Udine.
Since 2013 has been a member of Lions Club International.
Summary
Nationality: Italian – Foreign languages: French, English
She has for years collaborated within and outside of the Conservatory as an pianist accompanist and is now working closely with her husband, Ugo Cividino, in his activities as a teacher of literature for piano duets.
Chamber music focusing on the Piano
Piano duos (two pianos and four hands)
Psychology of education and propaedeutics in the context of the teaching of music and musical instruments
Teacher at summer music courses at all levels.
FRANCA BERTOLI – curriculum artistico
Testo originale Italiano.
Diplomatasi a Udine con la lode sotto la guida di Ugo Cividino, si è perfezionata a Trieste e a Salisburgo sotto la guida di Carlo Zecchi e a Vienna sotto la guida di Walter Panhofer, a Lyon con Peter Feuchtwanger, Jacques Chapuis e con Edith Picht Axenfeld.
Parallelamente ad una intensa attività solistica si è dedicata alla collaborazione con gruppi cameristici di varia natura ed in particolare, a due pianoforti, dal 1980 in duo con Ugo Cividino. In tale formazione è stata ospite di numerosi Festival Internazionali e Organizzazioni Concertistiche e Culturali d'Europa tra cui: il Festival pianistico de "La Roque d'Anthéron", Wimbledon (Londra), Conservatoire Superieure de Musique di Lyon, Accademia di Musica di Zagreb, Accademia di Musica di Oslo, Conservatorio di Salamanca, Hochschule di Graz, Salzburg e Wien, Fondazione Gulbenkian di Lisbona, Matinée musicali di Palermo, l'ORF (Radio Austria) con un concerto a due pianoforti in diretta radiofonica, Radiotelevisione della Croazia a Zagabria (con due concerti integralmente ritrasmessi a distanza di poche ore dal momento dell'esecuzione ed un concerto televisivo).
Nel 1988 il duo ha realizzato ad Hannover un CD contenente musiche di B.Martinu e di J.Françaix (entrambe in prima registrazione mondiale) e Brahms. Sempre in duo ha partecipato alla realizzazione del CD "J.S.Bach" con la giovane orchestra Piccola Accademia incidendo il concerto in do minore per due pianoforti. Successivamente ha inciso tutta l'opera di F.Gaubert per flauto e pianoforte insieme con Claudio Montafia.
È regolarmente presente con attività di perfezionamento in Austria, Francia, Spagna, Italia ed in alcuni Paesi dell'Est. Recentemente insieme con Ugo Cividino ha tenuto un master pianistico e alcuni concerti, sia in duo pianistico che in formazione di quintetto d'archi con pianoforte, ospite dell'Università di Houston in Texas.
È in fase di realizzazione un nuovo CD con musiche di Saint-Saëns, Grieg e Brahms. Svolge un'appassionata attività nell'ambito della formazione dei docenti alla metodologia per l'educazione musicale di Edgar Willems dopo aver conseguito il Diploma Didattico Professionale Willems®. Dal 1989 è docente e responsabile incaricato della formazione docenti per il conseguimento del Diploma Pedagogico Willems® e del Certificato Willems® con sua maritornes Ugo su mandato della Fédération Internationale WIllems® per il territorio italiano, austriaco e sloveno.
Dopo aver insegnato presso il Conservatorio di "Buzzolla" di Adria, dal 1983 è titolare di cattedra di pianoforte principale al Conservatorio "J.Tomadini" di Udine.
Competenze
Lingue straniere – francese e inglese
Traduzioni dal francese e dall'inglese
Da anni collabora anche all'interno del Conservatorio come pianista accompagnatrice ed è chiamata ora alla docenza per l'attività di accompagnamento ed affianca il marito, Ugo Cividino, nell'insegnamento della letteratura per duo pianistico.
Musica da camera con pianoforte
Duo pianistico
Formatore dei quadri didattici nell'ambito della propedeutica musicale e strumentale Docenza estemporanea in corsi estivi di ogni livello