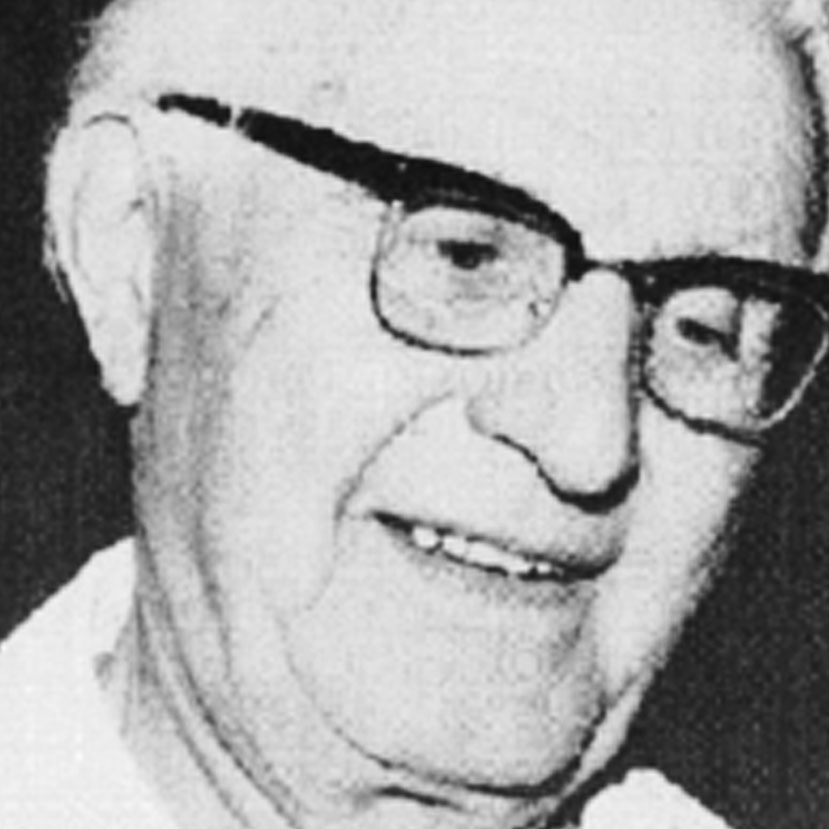 Edgar Willems
(1890 – 1978)
Edgar Willems was born October 13, 1890, in Lanaken, Belgium. After studying to be a schoolteacher, but always having been attracted to painting, he enrolled in the Brussels School of Fine Arts. As for music, he was already interested in it, but mainly self-taught (not without having had some piano lessons and having played in the town band). After a period of time very rich in human and artistic experiences, he left Brussels for Paris sometime around 1920.
Stimulated by some idealistic and spiritualist surroundings he also frequented numerous painters and poets; in his quest for an ideal to espouse, he participated for a time in the life of the community surrounding Raymond Duncan, Isadora's brother (its purpose being to bring about a 20th-Century revival of the Greek ideal through the daily practice of music, movement, weaving, painting and philosophy).
It was in Paris, at the center of Veilleur's spiritual researches, that he met Lydie Malan, a professor at the Geneva Conservatory and brilliant disciple of Jaques-Dalcroze; he was smitten by the depth of her personality, which induced him to attend her singing course in Geneva in 1925. He also worked with a remarkable musician, Thérèse Soravia (solfège and organ), with William Montillet (harmony) and with Jaques-Dalcroze (rhythmics). In 1928, they engaged him to teach a course in the philosophy of music, and then, a year after her death, he took up the teaching of Thérèse Soravia's solfège course for adults.
His patient quest for the "organic flexibility" of hearing and auditory sensitivity, tied to his total disagreement with the intellectualized teaching of music, gradually lead Willems to conceive of music teaching specifically designed for young children.
From 1934-on, his first published writings and conferences (they would grow to be numerous in Switzerland and elsewhere) resulted in the expansion of his role at the Geneva Conservatory, which, in 1956, began to offer the first introductory music course for children aged 5 to 7 at the same time that he offered a course in introductory music pedagogy for training teachers. He continued in this professorship until 1971.
Edgar Willems also invented many auditory materials for which he was awarded several patents: such as the audiometer, sonometer and yet others.
Private by nature, he lived modestly while bestowing his inner wealth with lavish enthusiasm.
---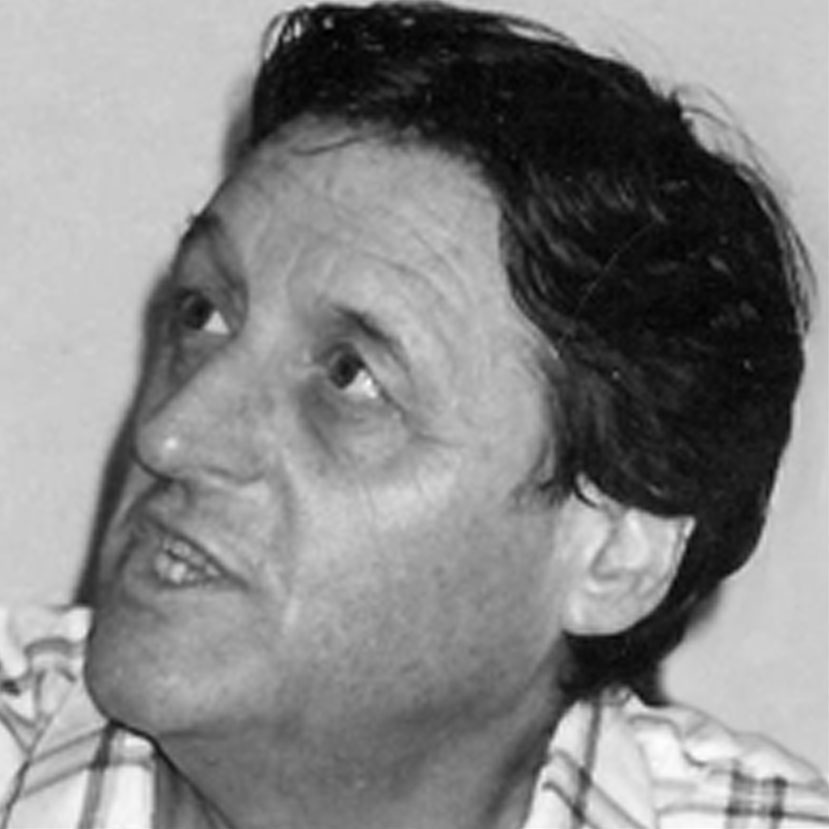 Jacques Chapuis
(1926 – 2007)
Jacques Chapuis was born on January 13, 1926, in Bienne, Switzerland.
His music-loving father, a good violinist, noticed his love for music, permitting him to begin his first piano studies quite early. He was still in school when he organized a jazz combo, "Jacques Chapuis and the Schoolboys"!
He entered the Bienne Conservatory at age 18 and began his professional studies with Adrian Aeschbacher. The following year, he attended the Geneva Conservatory where he was in Dinu Lipatti's class for 5 years, after the death of whom he finished his course in virtuosity with Nikita Magaloff. He came across Edgar Willems in his auditory development and music philosophy and psychology courses at the Geneva Conservatory, who he already knew from his first written work.
After his completing his studies, he became a professor of piano at the Bienne Conservatory and married. Three children were born to this union. He engaged in a threefold career during this period: piano teaching, concertizing throughout Europe, and leading the Swiss Jeunesse Musicales especially through the creation of the French-speaking branch
In 1960, dissatisfied with the way of teaching at the conservatory, he created his own "Jacques Chapuis Institute – The New School for Piano and Violin." Professor Willems and the pianist-lecturer, Lily Merminod, came there to collaborate for several years.
This little private institute quickly became a training center for young professors who wanted to get out of the well-worn paths to develop a more creative pedagogy. It also served as a springboard for the opening of the École Jurassienne et Conservatoire de Musique [Jurassic School and Music Conservatory] in Delémont, of which Jacques Chapuis was the director from 1964 to 1976. The Institut Edgar Willems took shape within this setting, and from which he created The International Association of Diplomated Willems Teachers in 1968.
He presided over the Swiss Jeunesse Musicales from 1968 to 1972 while collaborating with Radio Suisse-Romande and the Orchestra de la Suisse Romande in the implementation of the great aim of this movement: "Music by the young and for the young."Willems"
He left Switzerland in 1979 to further devote himself to the international dissemination of Edgar Willems' musical and humane ideal. He settled in the Lyon area and remarried. Three children were also born from this union. With the assistance of his wife, Béatrice Westphal, he organized and carried out basic and advanced training courses for music educators, taking them all over France and then Spain like modern-day troubadours.
Added to the intense regular activity of the coursework tours, he also conducted introductory presentations throughout the world in the wake of Edgar Willems who he had already assisted in the Belgian Congo, Portugal and Brazil.
He collaborated with dancer Jean Serry (author of "Through Movement") from 1977 to 1988, working toward physical movement energizing the mind and the mind animating movement. Their simultaneous improvisations between dance and the piano attested to this liberty and brotherly humanity of one listening to the other, one following the other, never alone for one's own interests.
As a pianist, he participated in meetings and international conferences, always seeking to draw the attention of other pianists to the importance of musical beginnings and preparation of children . . . according to the Willems method, of course!
As a Willems ambassador, he motivated teachers of introductory courses to go as far as the instrument with his "Toward the Art of the Piano" classes, among others. This is what led him in 1982 to create the French Section of the European Piano Teachers Association and to preside over it for 15 years. In 1985, he launched a new adventure, the creation the a Willems school in Paris, then in 1987, the Ryméa Willems school in Lyon.
From 1998 on, he prepared for the future of the Willems Movement by forming a team of French, Swiss, Spanish and Italian pedagogues.
In 1980, he co-authored a biography with Béatrice: "In the Steps of Edgar Willems," subtitled "A Life, A Work, An Ideal" . . . This title also fits him! His life, passionately lived, energized by a great ideal, was consecrated to the Willems Movement for 40 years. Through his charisma and radiance, he awakened hundreds of teaching careers, touched by his love for children for whom he revealed their "greater than adult potentialities."
He struggled with circulatory problems for more than 15 years, which finally got the better of his courage and his will. This great messenger of music, animated by his masters' examples – principally Dinu Lipatti and Edgar Willems – passed away in Lyon on June 9, 2007.