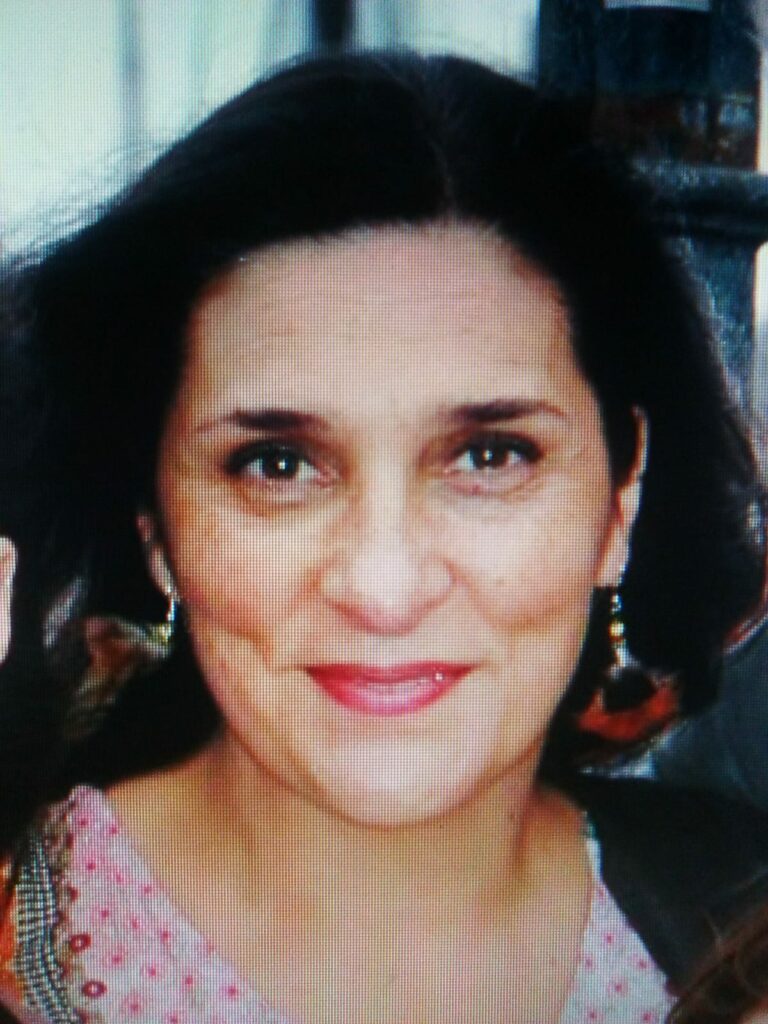 Maria-Ángeles Perez Lancho began her musical training at the Professional Conservatory of Music in Salamanca (Spain) on the instruments of piano and flute, obtaining the title of teacher.
In 1987, her vocation for educational issues led her to combine her musical studies with pedagogy studies at the Pontifical University of Salamanca, obtaining a degree and specialising in early childhood education.
During this period he joined the Tomás Luis de Victoria choir where he enjoyed the pleasure of singing in many countries (Japan, United States, Germany, France, Italy, Czechoslovakia, Portugal) and thus came into contact with a varied and extensive choral repertoire.
In 1990 he started working at the Sirinx Music School, which developed the first music school project in the city, taking Willems Pedagogy as its inspiration and centre. In this long period of 30 years of teaching experience, she teaches Introduction to Music, Wind Ensemble, Musical Language and Choir, and is currently part of the Management Team and is responsible for the Pedagogical Coordination of this school. She directs the Meraki choir of the school.
From 1992 to 1997, she worked as a teacher at the Escuela Universitaria de Magisterio "Luis Vives" in Salamanca, where she taught various subjects within the framework of musical education, thus getting closer to working with future teachers.
His specific Willems® training, which began in 1993 in Paris with Jacques and Béatrice Chapuis, was completed with numerous courses in music pedagogy that shaped and refined his educational vision, and it was in 2000 that he obtained the Willems® Pedagogical degree in Madrid.
Years later he began to collaborate in training courses in Madrid and Barcelona, obtaining the Willems® Didactic Profesional Diploma in 2008.
She is currently a member of the FIW teaching team, giving classes in the Willems® Pedagogy training courses in Salamanca.