Versió original en catalá a la part infériorisas de la pàgina.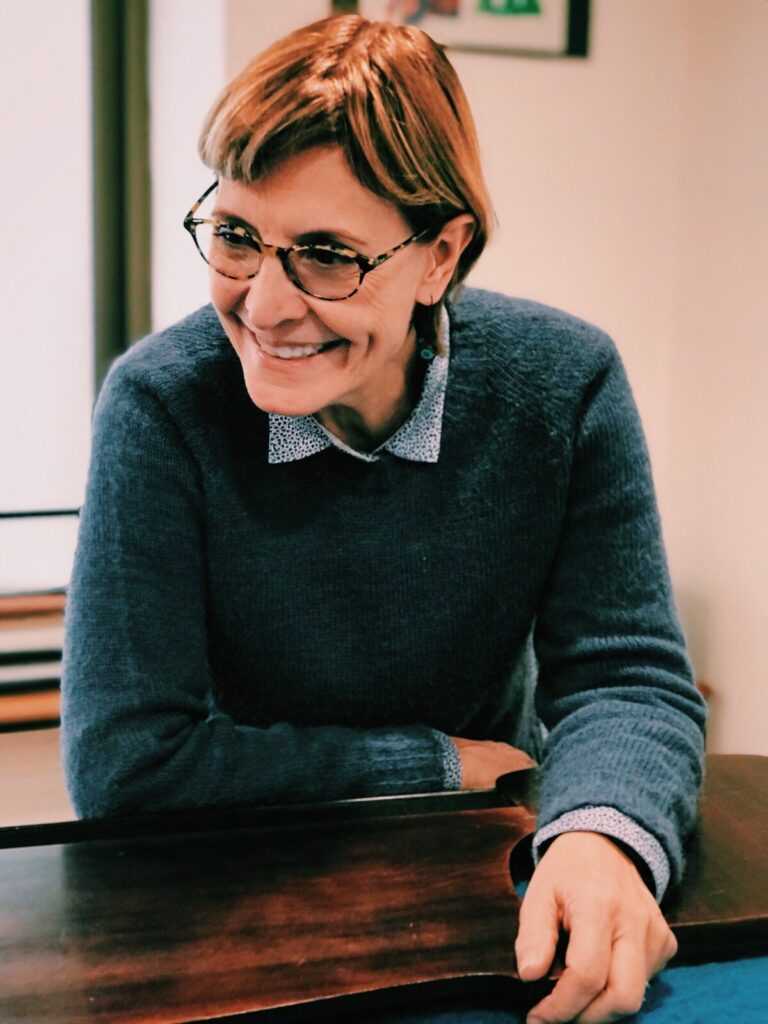 Eulàlia Casso i Samsó, who has been practising choral singing since childhood, trained as a choral conductor (Orfeó Lleidatà-À Coeur Joie; SCIC; Pierre Cao,…); she also obtained her professional singing diploma at the Liceu Conservatory in Barcelona.
After two years of training in Lyon, she obtained the Willems® Music Education Diploma in 1990 and, a few years later, did the didactic diploma training with Jacques Chapuis; today she is part of the FIW Team of Trainers.
After working with various organisations, in 1997 she founded Musicant, a music and instrumental education school in Barcelona in which choral singing plays a major role; since 2012, in addition to the children's, teenagers' and adults' choirs, she has also been teaching a choir for young people with mental disabilities.
As a teacher, she regularly conducts various courses and seminars to raise awareness of the Willems® pedagogy for music school teachers as well as for primary schools teachers.
She coordinates the FIW Willems® Diploma courses held at the Llongueres Institute in Barcelona (Dalcroze Institute).
Versió original en catalá
Eulàlia Casso i Samsó, que ha viscut el món del cant coral des de petita, ha rebut una amplia formació en direcció coral (Orfeó Lleidatà-À Coeur Joie; SCIC; Pierre Cao,…). D'altra banda va obtenir el diploma professional de cant al Conservatori del Liceu de Barcelona.
Després de dos anys de formació a Lió, obté el Diploma d'Educació Musical Willems® l'any 1990 emprenent uns anys després la formació per al diploma didàctic amb Jacques Chapuis. Actualment forma part de l'Equip de formadors de la FIW.
L'any 1997, després d'haver treballat a diverses entitats, crea Musicant, una escola d'educació musical i instrumental a Barcelona on el cant coral hi juga un paper de primer ordre. A Musicant, dirigeix corals de nens , adolescents i adults iniciant l'any 2012 un cor de joves amb discapacitats psíquiques.
Imparteix regularment cursos i seminaris de sensibilització i de formació en la pedagogia Willems® dirigits a professors d'escoles de música i també a mestres de primària.
Coordina els cursos de Formació per al diploma Willems® de la FIW que tenen lloc a l'Institut Llongueres de Barcelona (Institut Dalcroze).