Original Slovenian version at the bottom of the page.
Izvirna različica v slovenščini na dnu strani.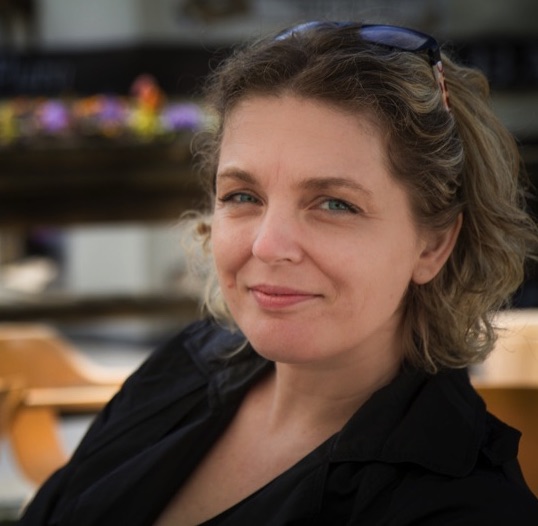 Mateja Tomac Calligaris was interested in pedagogy from an early age, although she initially studied medicine. Attending one of the Willems® Music Teachers seminars led her to music pedagogy. In 1994, she obtained the Willems® Pedagogical Diploma in Italy and a year later, in Ljubljana, she started working with her first pupils. She graduated from the Faculty of Education in Trieste in 2002.
In the same year she founded the Edgar Willems® Music Centre (GCEW), which has become an important part of the Slovenian educational system recognised by the Ministry of Education. Since its establishment, Mateja has been leading the GCEW and collaborating with many Slovenian and foreign pedagogues and artists.
She is also an active member of the Slovenian Society of Willems® Music Pedagogy and Vice President of the International Willems® Federation.
In July 2018, in Lyon, she was the first Slovenian to receive the Willems® Professional Didactic Diploma. She conducts seminars in the field of music pedagogy in Slovenia and participates in training activities elsewhere in Europe (Italy, France, Spain, Switzerland).
Mateja Tomac Calligaris se že od rane mladosti ukvarja s pedagoškim delom, čeprav je najprej študirala medicino. Prisotnost na enem od seminarjev za Willemsove učitelje glasbe je privedla do tega, da se je odločila preusmeriti se na področje glasbene pedagogike. L. 1994 je v Italiji pridobila Willemsovo pedagoško diplomo in leto kasneje v Ljubljani pričela delati s svojimi prvimi učenci. L. 2002 je diplomirala na Pedagoški fakulteti v Trstu.
Istega leta je ustanovila Glasbeni center Edgar Willems®, ki je postal pomemben del slovenskega javnoveljavnega izobraževalnega sistema. Od ustanovitve vodi GCEW ter sodeluje s številnimi slovenskimi in tujimi pedagogi ter umetniki.
Je tudi aktivna članica Slovenskega društva za glasbeno pedagogiko Willems® ter podpredsednica Mednarodne federacije Willems®.
Julija 2018 je v Lyonu kot prva Slovenka pridobila Didaktično diplomo Willems®. Vodi seminarje na področju glasbene pedagogike v Sloveniji in sodeluje pri izobraževanju tudi drugod po Evropi (Italija, Francija, Španija, Švica).