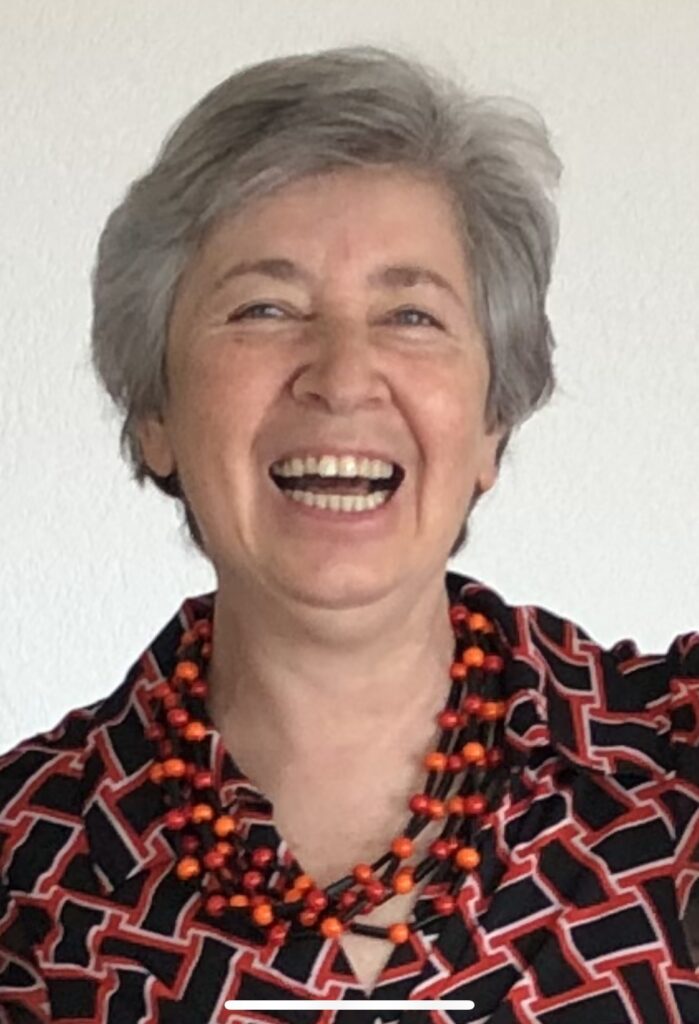 Angela Sinicco-Benda graduated in 1989 from the University of Graz (Austria) in music pedagogy and didactics (with a higher diploma in viola) and continued her musical education in Switzerland and France. In 1990 and 2008 she obtained the Willems® Diploma in Music Pedagogy and Didactics (Lyon). In 1992, she obtained the Brevet Vaudois pour l'Enseignement de la Musique dans les écoles secondaires.
From 1991 to 2013, she worked as a music teacher at the Etablissement secondaire de l'Élysée (Lausanne), while at the same time being a pedagogical collaborator for the Direction Générale de l'Enseignement Obligatoire (Vaud). In this capacity, she was appointed representative of the canton of Vaud within the CIIP for music during the writing of the new Plan d'étude romand (PER) and became president of the commission romande pour les moyens d'enseignement.
Since 2003, she has also been a teacher trainer at the Haute École Pédagogique (HEP Lausanne). From 2005 to 2013, she collaborated in the creation and coordination of the cantonal structure Musique-École for young talents at the Conservatoire de Lausanne/HEMU. Since 2007, she teaches music at the Gymnase Cantonal de La Cité (Lausanne) and participates in the implementation of the Specialised Music Maturité.
From 1976 to the present day, she has practised her art as a violist in various ensembles and orchestras. Since her arrival in French-speaking Switzerland, her numerous activities have been in the service of musical education and the defence of accessibility to music for all.