Julien PELLEGRINI
Born in 1989, he joined the Conservatoire à Rayonnement Régional de Nice at the age of seven. A few years later and for three years, he was an assistant as well as an extra in different national orchestras (Lyon, Monaco, Cannes, Nice etc.). In 2009 he entered the Conservatoire National Supérieur Musique et Danse de Lyon, from which he graduated in 2014 with a Master degree.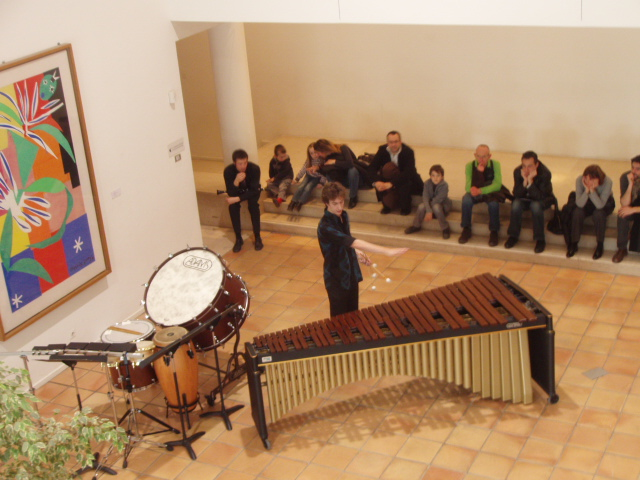 He developed numerous projects as part of his studies, and for two years created and managed a collective for the Printemps des Arts festival in Monaco.
He also participates, as an actor-musician, in the feature film Noces by Philippe Béziat.
Finally, his participation in various training courses and master-classes allows him to exchange and work with several percussion figures, in particular with Keiko Abe. The Japanese approach to energy, movement and the relationship between the musician and his own body became central to his work. This research led him to set up numerous projects with the dance classes of the CNSMD.
His interest in teaching and transmission led him to the CRR in Rennes.
He also collaborates with the WIC project in 2018 as a trainer and accompanist for young people from the Willems® schools in France, Spain, Italy and Slovenia.
In 2020, he will begin training for the Willems® Diploma with the Professional Musician Artists group.