Gérard Mick: Neurologist, Researcher and Music lover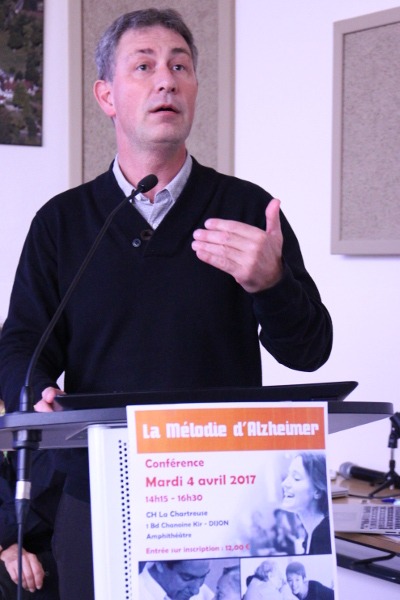 Gérard MICK
Doctor in Medicine and Neurosciences, teacher and researcher at the University of Lyon, he is first a clarinet player and has been a budding composer, completing his musical training at the Conservatoire National de Région de Lyon in 1983 with diplomas in instrument and electro-acoustic music composition.
He devoted himself to biomedical research for 10 years, 2 of which were spent abroad, and then turned to healthcare and public health in the Grenoble region from 1996, as well as at the Neurological Hospital in Lyon.
For more than 10 years, he has been actively involved in the organisation of regional musical events, founding in 2009 "Musical en Dauphiné", an association intended to make music accessible to all through interactive musical events with high-level artists (Chopin 2010 label as part of the bicentenary of the composer's birth).
At the same time, he has introduced moments of discovery of the piano and musical works within continuing medical education programmes in order to raise awareness of the power of music for health. From 2010 to 2004, he joined the organisation of the International Piano Grand Prix of Lyon and was President of the association Les Pianissimes, which organises concerts and festivals in the Lyon area under the banner of "Un coup de jeune dans le classique".
His scientific interest is currently focused on highlighting the cognitive and emotional determinants of the therapeutic aspects of listening to music, in collaboration with Professor Emmanuel BIGAND, with whom he is currently coordinating the writing of a collective work on music and health. Finally, he recently directed a medical thesis on the effects of listening to music at home in patients suffering from Alzheimer's disease.